Common misconceptions about microgreens
There are a few common misconceptions about microgreens thrown around. Let me set the record straight right here, right now.
• Microgreens are some weird GMO version of a "normal vegetable."
FALSE! Noooo no no no. Just as we were all babies once, the heads of broccoli and bunches of radish we eat were all babies once too! Microgreens are just the baby or seedling version of the "normal vegetable."
• Microgreens are for vegans, vegetarians, and hippies only.
FALSE. Regarding hippies...sorry, but according to The New York Times, The Hippies Have Won. So you might want to convert to the hippie diet after all. Regarding vegans and vegetarians...meat-lovers can love microgreens too! Allow me to demonstrate.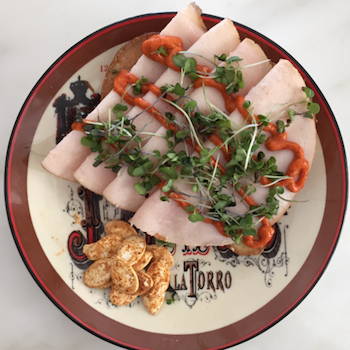 A delicious snack of turkey slices topped with buffalo wing sauce and microgreens.
Daikon radish microgreens on a hefty beef burger.
• They're hard to grow at home.
FALSE AGAIN! That's why we're here. HAMAMA products make it incredibly easy and fun to grow your own microgreens at home. We offer a no mess microgreens kit that doesn't require watering and works in low light! You don't need sunlight to grow your own microgreens, so if you have a dark apartment you can still grow your own food! Regular old ceiling lighting will do the trick.
All you do is pour 3 cups of water in the kit, plant a Seed Quilt, and come back to eat your homegrown microgreens in 7-10 days. We offer several Seed Quilt flavors right now: Spicy Daikon Radish, Hearty Broccoli, Refreshing Cabbage, Sweet Wheatgrass, and Super Salad Mix. The Super Salad Mix has all the good stuff: broccoli, kale, arugula, cauliflower, kohlrabi, and cabbage. Yum :)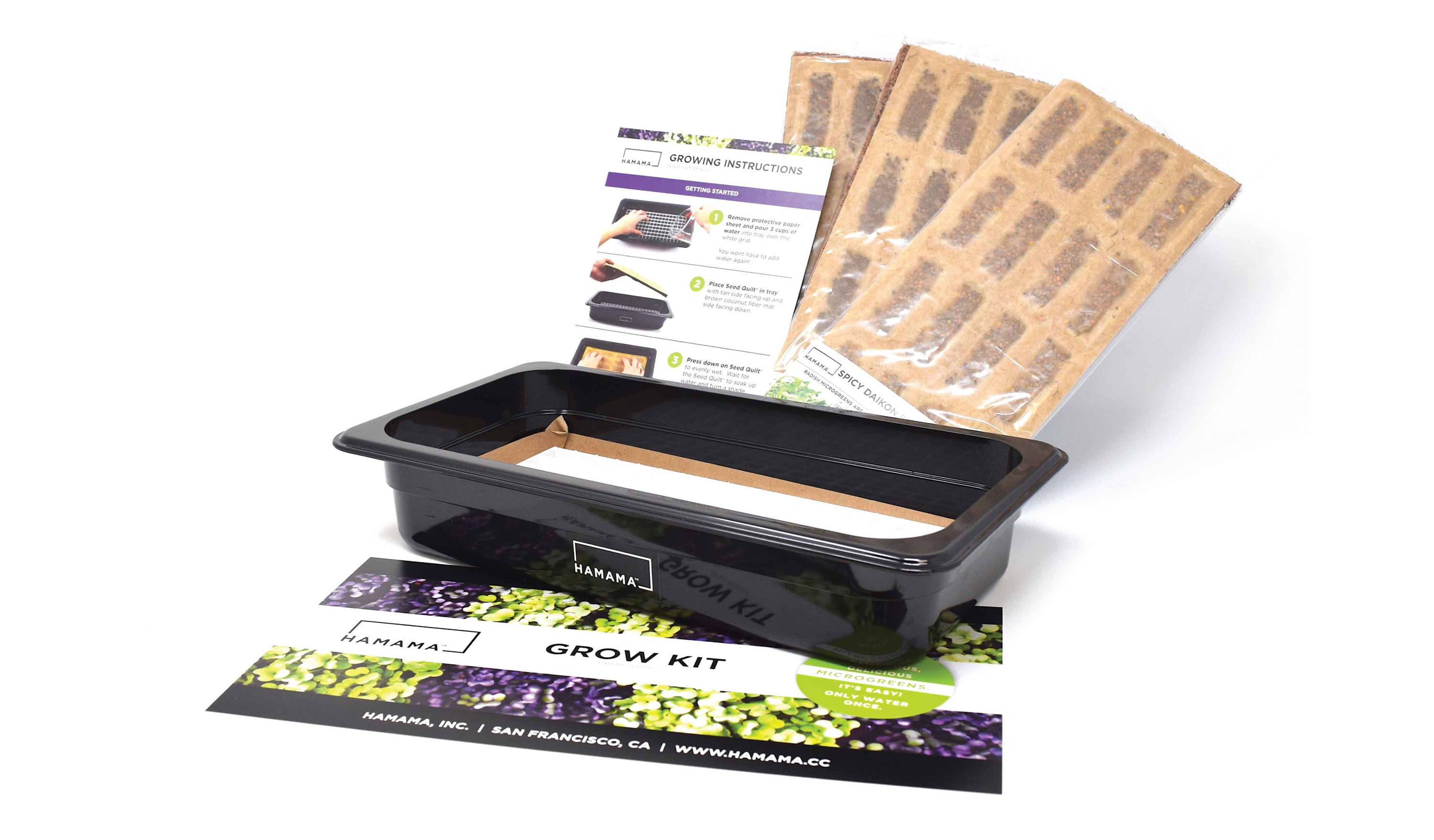 To get started, order the HAMAMA Kit and Seed Quilt subscription!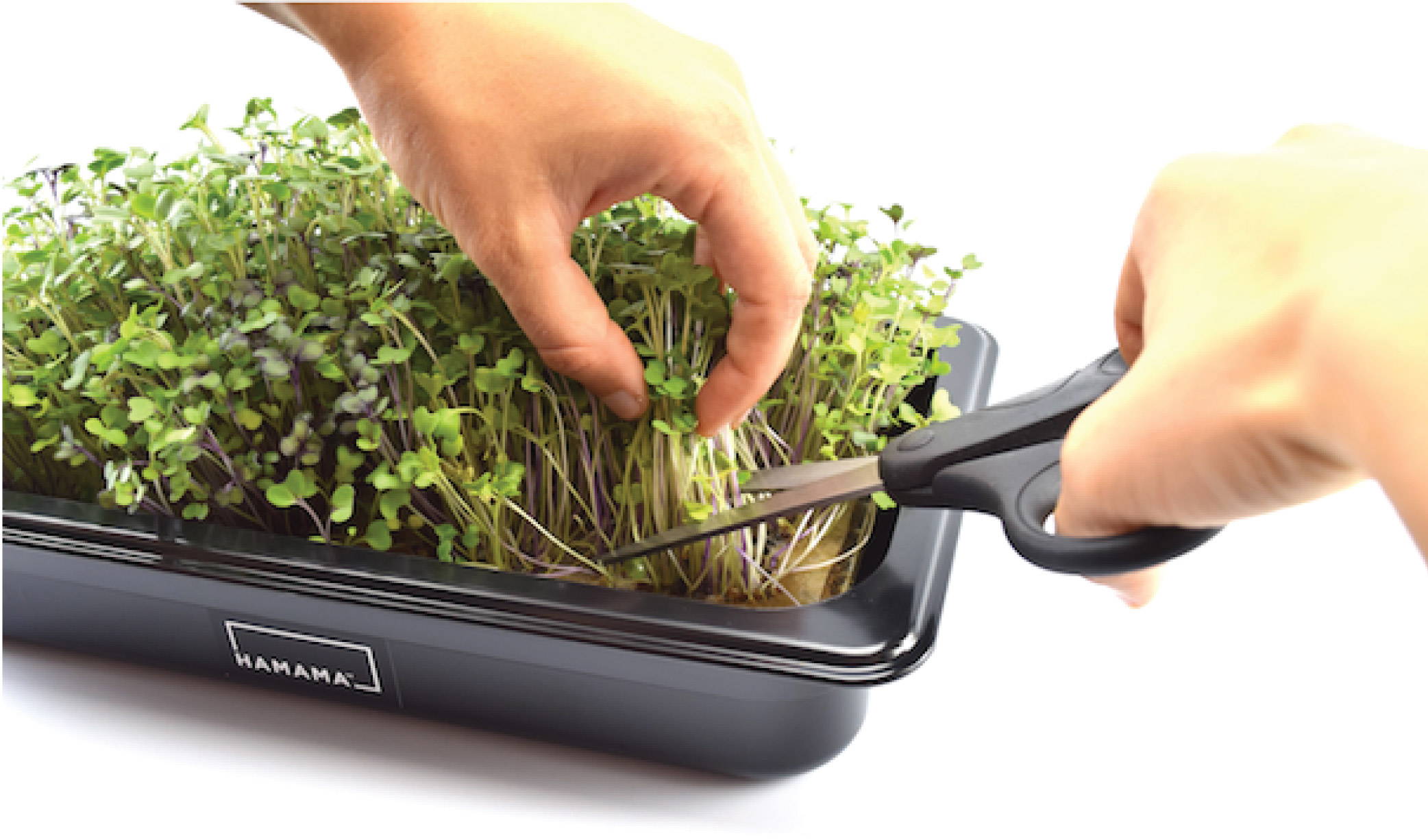 Grow like a pro and harvest microgreens three times per month.